Power of the Cross Blog
A Christian blog with articles to inspire and edify.
All posts are created from the viewpoint that faith in Christ and Him crucified is how we receive every good thing from God. When our faith is in the correct object, the Holy Spirit can work through us, bringing out the Power of God in our life.
If you are active-duty military, law enforcement or a first responder and would like a copy of The Expositor's New Testament, Counselor's Edition, then follow the link below and send your name, address, service branch and rank, or department, and Sonlife Ministries will make sure that you receive a New Testament absolutely free of charge.
---
Matthew 5:5
"Blessed are the meek: for they shall inherit the earth."
When we study the Sermon of the Mount, we do a great discredit to the words of Jesus if we fail to study in context the meaning of the language during the days of our Lord. The following exert from the book "The Bible: How to understand and teach it" – ( Brooks) will shed light on verse 5 in the Great Book of Matthew 5 chapter.
"MEEK – The word meek has taken on a connotation that makes it a very poor reflection of Jesus beatitude, "Blessed are the meek". Many people think of a meek person as a spineless weakling, a Mr. Milquetoast who apologizes for living and allows people to push him around. Yet, the Bible refers to Moses as the meekest of men. Certainly he was not a weakling. Jesus was talking about men who were open to new learning, men who were teachable. Truly it is such men who inherit the earth. In them strength is united with alert minds and flexibility of personality. Such mature people are the hope of the world. Perhaps one the best pictures of the word "meek" from the biblical meaning is that of a spirited horse properly disciplined, for in it we see power under control"
I do not think it is a teaching of the Bible to be a coward Christian. In light of the moral decline in the USA, more than ever we must stand up for what is right, stand against what is wrong and yet expressing the Gospel of Jesus Christ with love and compassion.
We must press forward, not caving in to the world around us. Being led by the Holy Spirit in this life, will lead us the Kingdom where we will rule and reign with Christ for eternity.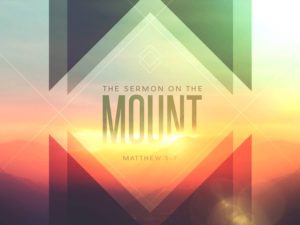 ---
Why celebrate Saint Patrick's Day?
Our modern society has turned Saint Patrick's Day into four leaf clovers, leprechauns, beer and parties. The truth about the real Saint Patrick's Day can be found through a study in history and a record of his life he wrote called Confessions. The young boy Patrick lived a comfortable life in England. However, at the age of 16, his life became unraveled. Irish pirates attacked his village, abducting Patrick and many of the household servants. After arriving in Ireland, he was sold as a slave and had to work with a herd of pigs.
In the midst of the slavery, God began to transform Patrick's heart. In Confessions he wrote, "I was sixteen and knew not the true God, but in a strange land the Lord opened my unbelieving eyes, and I was converted." Patrick became convinced that his trials were opportunities to know Jesus Christ better. "Anything that happens to me," he wrote, "whether pleasant or distasteful, I ought to accept with serenity giving thanks to God … who never disappoints."
Patrick escaped from slavery 6 years later as a stowaway on a boat back to his home country of England. Yet through a dream God called him to return to Ireland; not as a slave but as a preacher of the Gospel. Despite objections from family, Patrick used his own money to purchase a boat and sailed back to Ireland, winning many souls to the Kingdom of God and becoming an outspoken opponent of slavery.
Saint Patrick's Day was originally a celebration of the life and death of Patrick of Berniae and Ireland's acceptance of Christianity. We should be reminded on March 17, the day of Patrick's death, we are to share the Good news of Jesus Christ and Him Crucified with whoever we shall meet in life despite the things they may have done to us. We may not win countries over as he did, but every soul counts and one can sometimes be a great number.
Bishop F L Wilson is pastor at the Lighthouse COG in North Grenada. Church information can be found at www.grenadachurch.com. He is also the host for Power of the Cross radio program which airs on 92.3 and 96.9 FM Sundays at 8am
---