Jul 24, 2019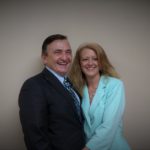 Rapture and Revival?
The Rapture is coming
It is possible the Rapture of the Church could trigger one of the greatest revivals ever know to mankind. This teaching covers the time before the rapture of the Church. The Bible tells us the modern church will divorce themselves from Jesus Christ and His Cross. We are are living in these times when great apostasy has overcome so many churches.
2 Thessalonians 2:1-8 Now we beseech you, brethren, by the coming of our Lord Jesus Christ, and by our gathering together unto him, [2] That ye be not soon shaken in mind, or be troubled, neither by spirit, nor by word, nor by letter as from us, as that the day of Christ is at hand. [3] Let no man deceive you by any means: for that day shall not come, except there come a falling away first, and that man of sin be revealed, the son of perdition; [4] Who opposeth and exalteth himself above all that is called God, or that is worshipped; so that he as God sitteth in the temple of God, shewing himself that he is God. [5] Remember ye not, that, when I was yet with you, I told you these things? [6] And now ye know what withholdeth that he might be revealed in his time. [7] For the mystery of iniquity doth already work: only he who now letteth will let, until he be taken out of the way. [8] And then shall that Wicked be revealed, whom the Lord shall consume with the spirit of his mouth, and shall destroy with the brightness of his coming:
Watch
Notes
Download
Date
Title
Jul 24, 2019

Rapture and Revival?

Jul 24, 2019

Rapture and Revival?

The Rapture is coming

It is possible the Rapture of the Church could trigger one of the greatest revivals ever know to mankind. This teaching covers the time before the rapture of the Church. The Bible tells us the modern church will divorce themselves from Jesus Christ and His Cross. We are are living in these times when great apostasy has overcome so many churches.

2 Thessalonians 2:1-8 Now we beseech you, brethren, by the coming of our Lord Jesus Christ, and by our gathering together unto him, [2] That ye be not soon shaken in mind, or be troubled, neither by spirit, nor by word, nor by letter as from us, as that the day of Christ is at hand. [3] Let no man deceive you by any means: for that day shall not come, except there come a falling away first, and that man of sin be revealed, the son of perdition; [4] Who opposeth and exalteth himself above all that is called God, or that is worshipped; so that he as God sitteth in the temple of God, shewing himself that he is God. [5] Remember ye not, that, when I was yet with you, I told you these things? [6] And now ye know what withholdeth that he might be revealed in his time. [7] For the mystery of iniquity doth already work: only he who now letteth will let, until he be taken out of the way. [8] And then shall that Wicked be revealed, whom the Lord shall consume with the spirit of his mouth, and shall destroy with the brightness of his coming:

Jul 20, 2019

The Unblushable Generation

Jul 20, 2019

The Unblushable Generation

Unblushable Generation

If we have lost anything in this country, it is the right way. When we look at the generation coming up, we should be in tears. Today even the most innocent of our society, little children are exposed to every kind of wickedness with just the click of a button. Even

public libraries are no longer safe havens for kids

The human trait of blushing is seldom seen anymore. An unblushable generation is about to take over. A people that are no longer ashamed of any wrong, they will laugh at evil.

So where can we learn wisdom in these evil days we live? Many treasures of how a nation should repair itself are found in the Prophets of the Old Testament. Can we fix this nation? Very doubtful that we will see this wickedness stop in America. But as we are on the verge of God's Judgment, we are also anticipating a great harvest of souls.

The story found in Jeremiah shows us the folly of rebellion to God's Word but also the promise of Grace for following in obedience.

Jeremiah 6:15-21 Were they ashamed when they had committed abomination? nay, they were not at all ashamed, neither could they blush: therefore they shall fall among them that fall: at the time that I visit them they shall be cast down, saith the LORD. [16] Thus saith the LORD, Stand ye in the ways, and see, and ask for the old paths, where is the good way, and walk therein, and ye shall find rest for your souls. But they said, We will not walk therein. [17] Also I set watchmen over you, saying, Hearken to the sound of the trumpet. But they said, We will not hearken. [18] Therefore hear, ye nations, and know, O congregation, what is among them. [19] Hear, O earth: behold, I will bring evil upon this people, even the fruit of their thoughts, because they have not hearkened unto my words, nor to my law, but rejected it. [20] To what purpose cometh there to me incense from Sheba, and the sweet cane from a far country? your burnt offerings are not acceptable, nor your sacrifices sweet unto me. [21] Therefore thus saith the LORD, Behold, I will lay stumbling blocks before this people, and the fathers and the sons together shall fall upon them; the neighbour and his friend shall perish.

Jun 2, 2019

Pray For The King

Jun 2, 2019

Pray For The King

In this sermon hear the unique connection between President Donald Trump and the Hebrides Revival.

"Franklin Graham has asked all churches to pray for our President, Donald Trump today. Just have to be honest, at first I was somewhat ambivalent about this call to prayer . A social media post from President Trump about LGBT had fostered my feelings . But as I was praying and asking God if this was the right thing to do, my studies for that day lay before me, it was the story of three kings that were not in the will of the Lord but yet because of someone that knew the Lord, God used the kings to accomplish His work." - Pastor Wilson

Much can be learned from this passage:

1 – We get in trouble when we seek the help of the world and not the Lord

2 – All it takes is one to know the Lord for the Lord to move

I look at our President and wonder what in the world sometimes , I am not convinced he is saved BUT he has done more to protect my freedoms of Christianity. He has protected the rights of the unborn
Mike Pence is a Christian. All it takes is one in the crowd.

3 – Despite the failures of Jehoram and even Jehoshaphat not enquiring of the Lord before going out to battle, God still gives the miracle through the prophet

So I have to say, lets pray for our President, lets pray for our Vice President, lets pray for our country

2 Kings 3:9-12 So the king of Israel went, and the king of Judah, and the king of Edom: and they fetched a compass of seven days' journey: and there was no water for the host, and for the cattle that followed them. [10] And the king of Israel said, Alas! that the LORD hath called these three kings together, to deliver them into the hand of Moab! [11] But Jehoshaphat said, Is there not here a prophet of the LORD, that we may enquire of the LORD by him? And one of the king of Israel's servants answered and said, Here is Elisha the son of Shaphat, which poured water on the hands of Elijah. [12] And Jehoshaphat said, The word of the LORD is with him. So the king of Israel and Jehoshaphat and the king of Edom went down to him.

Mar 12, 2019

Where Did God Go?

Mar 12, 2019

Where Did God Go?

This was automatically recovered, cancel to remove this revision or save to recover this autosave.

See history

A sermon preached by Pastor Farrell Wilson from the book of 1st Kings 19:8 . This podcast covers the topic of where God is in the middle of our trials and temptations.

Brother Wilson is the pastor of the Lighthouse Church in Grenada Mississippi.

Dec 24, 2018

Ronnie Mitchem Interview

Dec 24, 2018

Ronnie Mitchem Interview

This audio file is a radio interview with Pastor Ronnie Mitchem. Ronnie is the pastor of the Victory & Praise Worship Center and coach for homeschooled children football program in Texas

Ronnie Mitchem founded Victory & Praise located in 2004 at Crosby Texas. He has successfully built a powerful church that is growing and reaching people in his local area and around the world. Pastor Mitchem attended Evangel College of the Assemblies of God and the Berea Bible College. Pastor Mitchem has ministered in prisons, camp meetings, and churches all over the United States and in foreign countries. His ministry is known world wide with appearances on the SBN Christian Television Channel and also appearances on the Francis & Friends talk show.

In 2017 , Ronnie Mitchem was brought into national media attention during an incident with two teenage football players kneeling at a football game in protest to the American flag. When Mitchem removed the boys from his football team, the media thrust him into the public arena of national debate. Ronnie took a stand to defend his faith in God and his love for America. This interview covers what happened before, during and after the football game.

Dec 1, 2018

Will You Be Made Whole?

Dec 1, 2018

Will You Be Made Whole?

From

John Chapter 5

, Pastor Wilson preaches on the topic of Divine Healing.

"Beside the pool was a man who had been sick for thirty-eight years. When Jesus saw the man and realized that he had been crippled for a long time, he asked him, "Do you want to be healed?" The man answered, "Lord, I don't have anyone to put me in the pool when the water is stirred up. I try to get in, but someone else always gets there first." Jesus told him, "Pick up your mat and walk!" Right then the man was healed. He picked up his mat and started walking around. The day on which this happened was a Sabbath."

Nov 8, 2018

The Richest People In The World

Nov 8, 2018

The Richest People In The World

Romans 8:1

There is therefore now no condemnation to them which are in Christ Jesus, who walk not after the flesh, but after the Spirit. Christians are truly the richest people in the world , Unbelievers are some of the poorest no matter the wealth they have.

Thank God for those that are saved , we are rich in Christ! Praise God!

The redeemed of the Lord are wealthy beyond measure! What price can we put on salvation

Oct 14, 2018

Led By The Spirit Of God

Oct 14, 2018

Led By The Spirit Of God

Led by the Spirit of God - How we can live an overcoming life by the Holy Spirit everyday of our lives.

For as many as are led by the Spirit of God, they are the sons of God. For ye have not received the spirit of bondage again to fear; but ye have received the Spirit of adoption, whereby we cry, Abba, Father. The Spirit itself beareth witness with our spirit, that we are the children of God: And if children, then heirs; heirs of God, and joint-heirs with Christ; if so be that we suffer with him, that we may be also glorified together. -

Romans 8:14-17

It is a wonderful thing to be called a Child of God, but only those led by the Spirit of God are the children of God. So we must ask the question, what does it mean to be "led by the Spirit"? In verse 14 " led by the Spirit of God" proclaims what the Holy Spirit wants to do in our lives. He wants to lead us according to God's will . If we allow Him , He will lead us out of the sin nature domination into total Victory in Christ. This life long process begins with our faith in the finished work of Christ

Sep 17, 2018

Baptism of the Holy Spirit | Part 2

Sep 17, 2018

Baptism of the Holy Spirit | Part 2

Part 2 of the Sermon "Baptism of the Holy Spirit" from Evangelist Mike Davis.

The Baptism of the Holy Spirit endues the believer with the Power of God for service in His Kingdom

And, being assembled together with them, commanded them that they should not depart from Jerusalem, but wait for the promise of the Father, which, saith he, ye have heard of me. For John truly baptized with water; but ye shall be baptized with the Holy Ghost not many days hence. When they therefore were come together, they asked of him, saying, Lord, wilt thou at this time restore again the kingdom to Israel? And he said unto them, It is not for you to know the times or the seasons, which the Father hath put in his own power. But ye shall receive power, after that the Holy Ghost is come upon you: and ye shall be witnesses unto me both in Jerusalem, and in all Judaea, and in Samaria, and unto the uttermost part of the earth. [Act 1:4-8 KJV]

Sep 10, 2018

Baptism of the Holy Spirit | Part 1

Sep 10, 2018

Baptism of the Holy Spirit | Part 1

Sermon from Evangelist Mike Davis concerning the Baptism of the Holy Spirit and the initial physical evidence of speaking in other tongues. Although tongues is not the only evidence of the Baptism with the Holy Spirit, it is the initial physical evidence that one has received this wonderful gift from God

And, being assembled together with them, commanded them that they should not depart from Jerusalem, but wait for the promise of the Father, which, saith he, ye have heard of me. For John truly baptized with water; but ye shall be baptized with the Holy Ghost not many days hence. When they therefore were come together, they asked of him, saying, Lord, wilt thou at this time restore again the kingdom to Israel? And he said unto them, It is not for you to know the times or the seasons, which the Father hath put in his own power. But ye shall receive power, after that the Holy Ghost is come upon you: and ye shall be witnesses unto me both in Jerusalem, and in all Judaea, and in Samaria, and unto the uttermost part of the earth. [Act 1:4-8 KJV]