Power of the Cross Blog
A Christian blog with articles to inspire and edify.
All posts are created from the viewpoint that faith in Christ and Him crucified is how we receive every good thing from God. When our faith is in the correct object, the Holy Spirit can work through us, bringing out the Power of God in our life.
This know also, that in the last days perilous times shall come. For men shall be lovers of their own selves, covetous, boasters, proud, blasphemers, disobedient to parents, unthankful, unholy, Without natural affection, trucebreakers, false accusers, incontinent, fierce, despisers of those that are good, Traitors, heady, highminded, lovers of pleasures more than lovers of God; (2Ti 3:1-4 KJV)
When most people think of the "last days" or "end of times", images of Bible scripture from Matthew Chapter 24 or Revelations come to mind. We envision earthquakes, wars, famines, plagues, and disease. Although those things are beginning and will only intensify, Paul told the young pastor Timothy what the people of the last days would be like before Christ returns and clearly shows that we are in the last days.
Paul said the people of the last days would be lovers of themselves, have you noticed how the love of many waxes cold? How divided the masses have become? Natural affection for fellow human beings is disappearing, bringing with it no value for human life. Last day people would be covetous. More than ever people have forsaken the righteousness of God for the material gains of this world at any cost. Many are boasting of how good they are and how proud they are of their "toys" they have stacked up for the world to see. Many blasphemers shake their hands at the church and say "I don't need your Jesus". They love the pleasures of this world more than sacrificing and serving God and our communities. It seems many children have become disobedient to parents as the idea of Biblical families has been trampled underfoot for the sake of political correctness. Entertainers and politicians have become highminded thinking somehow they know better than God and dismiss the Bible as a fable. One certain entertainer recently went so far as to say Christians are mentally ill if they have heard the voice of Jesus. That would make most of the Bible great's people with metal illness. It is nothing more than being despisers of good.
Read more...
---
If you are active-duty military, law enforcement or a first responder and would like a copy of The Expositor's New Testament, Counselor's Edition, then follow the link below and send your name, address, service branch and rank, or department, and Sonlife Ministries will make sure that you receive a New Testament absolutely free of charge.
---
Matthew 5:5
"Blessed are the meek: for they shall inherit the earth."
When we study the Sermon of the Mount, we do a great discredit to the words of Jesus if we fail to study in context the meaning of the language during the days of our Lord. The following exert from the book "The Bible: How to understand and teach it" – ( Brooks) will shed light on verse 5 in the Great Book of Matthew 5 chapter.
"MEEK – The word meek has taken on a connotation that makes it a very poor reflection of Jesus beatitude, "Blessed are the meek". Many people think of a meek person as a spineless weakling, a Mr. Milquetoast who apologizes for living and allows people to push him around. Yet, the Bible refers to Moses as the meekest of men. Certainly he was not a weakling. Jesus was talking about men who were open to new learning, men who were teachable. Truly it is such men who inherit the earth. In them strength is united with alert minds and flexibility of personality. Such mature people are the hope of the world. Perhaps one the best pictures of the word "meek" from the biblical meaning is that of a spirited horse properly disciplined, for in it we see power under control"
I do not think it is a teaching of the Bible to be a coward Christian. In light of the moral decline in the USA, more than ever we must stand up for what is right, stand against what is wrong and yet expressing the Gospel of Jesus Christ with love and compassion.
We must press forward, not caving in to the world around us. Being led by the Holy Spirit in this life, will lead us the Kingdom where we will rule and reign with Christ for eternity.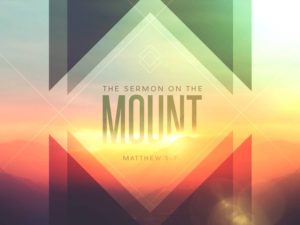 ---