SERMONS
Welcome to our vast library of teaching, preaching and devotional audio files. Most of these podcasts were created and aired for Power of the Cross radio. All files can be streamed from this site on the built in media player or downloaded on your local storage. If you would like to receive a free audio cd of any sermon, please use the contact page form . All copyrights to files belong to the Lighthouse Church. If you wish to distribute any of the material on this site in any form for commercial use and/or profit, please contact us to obtain written permission.
Apr 18, 2019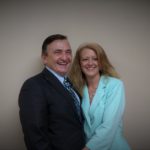 Made Alive
A sermon that teaches the believer who to live by the Spirit of God working by our faith in Christ and Him Crucified.
"The Law of Moses cannot could not make you alive because our selfish desires make the Law weak. But God set you free when he sent his own Son to be like us sinners and to be a sacrifice for our sin. God used Christ's body to condemn sin. He did this, so that we would do what the Law commands by obeying the Spirit instead of our own desires. People who are ruled by their desires think only of themselves. Everyone who is ruled by the Holy Spirit thinks about spiritual things. If our minds are ruled by our desires, we will die. But if our minds are ruled by the Spirit, we will have life and peace. Our desires fight against God, because they do not and cannot obey God's laws. If we follow our desires, we cannot please God. You are no longer ruled by your desires, but by God's Spirit, who lives in you. People who don't have the Spirit of Christ in them don't belong to him. But Christ lives in you. So you are alive because God has accepted you, even though your bodies must die because of your sins. Yet God raised Jesus to life! God's Spirit now lives in you, and he will raise you to life by his Spirit."
Watch
Notes
Download
Date
Title
Apr 18, 2019

Made Alive

Apr 18, 2019

Made Alive

A sermon that teaches the believer who to live by the Spirit of God working by our faith in Christ and Him Crucified.

"The Law of Moses cannot could not make you alive because our selfish desires make the Law weak. But God set you free when he sent his own Son to be like us sinners and to be a sacrifice for our sin. God used Christ's body to condemn sin. He did this, so that we would do what the Law commands by obeying the Spirit instead of our own desires. People who are ruled by their desires think only of themselves. Everyone who is ruled by the Holy Spirit thinks about spiritual things. If our minds are ruled by our desires, we will die. But if our minds are ruled by the Spirit, we will have life and peace. Our desires fight against God, because they do not and cannot obey God's laws. If we follow our desires, we cannot please God. You are no longer ruled by your desires, but by God's Spirit, who lives in you. People who don't have the Spirit of Christ in them don't belong to him. But Christ lives in you. So you are alive because God has accepted you, even though your bodies must die because of your sins. Yet God raised Jesus to life! God's Spirit now lives in you, and he will raise you to life by his Spirit."

Apr 8, 2019

It Will Be Worth It

Apr 8, 2019

It Will Be Worth It

It Will Be Worth It

Pastor Wilson encourages believers to finish the Christian race, to stay the course.

Heaven

will be worth every trial and tribulation we endured on Earth to serve Jesus Christ.

Revelation 7:9-12

After this I beheld, and, lo, a great multitude, which no man could number, of all nations, and kindreds, and people, and tongues, stood before the throne, and before the Lamb, clothed with white robes, and palms in their hands; [10] And cried with a loud voice, saying, Salvation to our God which sitteth upon the throne, and unto the Lamb. [11] And all the angels stood round about the throne, and about the elders and the four beasts, and fell before the throne on their faces, and worshipped God, [12] Saying, Amen: Blessing, and glory, and wisdom, and thanksgiving, and honour, and power, and might, be unto our God for ever and ever. Amen.

Mar 12, 2019

Where Did God Go?

Mar 12, 2019

Where Did God Go?

This was automatically recovered, cancel to remove this revision or save to recover this autosave.

See history

A sermon preached by Pastor Farrell Wilson from the book of 1st Kings 19:8 . This podcast covers the topic of where God is in the middle of our trials and temptations.

Brother Wilson is the pastor of the Lighthouse Church in Grenada Mississippi.

Jan 3, 2019

Loren Larson Interview Part 2

Jan 3, 2019

Loren Larson Interview Part 2

Part two of podcast interview with Loren Larson. This powerful interview reveals the story of Grace behind his call and journey into ministry.

Loren is a

teacher and professor at Jimmy Swaggart Bible College.

Brother Larson has headed up the FWC Prison Ministry, the FWC Choir, the JSM music program. He is a consistent member of the panel of "The Message of the Cross," the teaching programs for both television and radio with Brother Jimmy Swaggart.

His own ministry program airs Monday through Friday at 12:00 - 1:00 PM Central time, over the SonLife radio network, and simultaneously over the Internet.

Jan 2, 2019

Loren Larson Interview Part 1

Jan 2, 2019

Loren Larson Interview Part 1

Podcast interview with Loren Larson. This powerful interview reveals the story of Grace behind his call and journey into ministry.

Loren is a

teacher and professor at Jimmy Swaggart Bible College.

Brother Larson has headed up the FWC Prison Ministry, the FWC Choir, the JSM music program. He is a consistent member of the panel of "The Message of the Cross," the teaching programs for both television and radio with Brother Jimmy Swaggart.

His own ministry program airs Monday through Friday at 12:00 - 1:00 PM Central time, over the SonLife radio network, and simultaneously over the Internet.

Jan 2, 2019

Brigitte Gabriel Interview

Jan 2, 2019

Brigitte Gabriel Interview

BRIGITTE GABRIEL is one of the leading terrorism experts in the world, providing information and analysis on the rise of global Islamic terrorism. She lectures nationally and internationally about terrorism and current affairs.

She has addressed the United Nations, members of the US Congress, the Pentagon, the Joint Forces Staff College, the US Special Operations Command, the FBI, and many others.

In addition, Gabriel is a regular guest analyst on Sonlife Broadcasting Network , Fox News channel, and radio stations across America. Gabriel is founder and chairman of ACT for America, the largest grassroots national security organization in the United States with over 1,000,000 members to promote Western values. She is the author of two New York Times best sellers: Because They Hate and They Must Be Stopped.

Her new book RISE is available wherever fine books are sold.

Dec 24, 2018

Ronnie Mitchem Interview

Dec 24, 2018

Ronnie Mitchem Interview

This audio file is a radio interview with Pastor Ronnie Mitchem. Ronnie is the pastor of the Victory & Praise Worship Center and coach for homeschooled children football program in Texas

Ronnie Mitchem founded Victory & Praise located in 2004 at Crosby Texas. He has successfully built a powerful church that is growing and reaching people in his local area and around the world. Pastor Mitchem attended Evangel College of the Assemblies of God and the Berea Bible College. Pastor Mitchem has ministered in prisons, camp meetings, and churches all over the United States and in foreign countries. His ministry is known world wide with appearances on the SBN Christian Television Channel and also appearances on the Francis & Friends talk show.

In 2017 , Ronnie Mitchem was brought into national media attention during an incident with two teenage football players kneeling at a football game in protest to the American flag. When Mitchem removed the boys from his football team, the media thrust him into the public arena of national debate. Ronnie took a stand to defend his faith in God and his love for America. This interview covers what happened before, during and after the football game.

Dec 20, 2018

Message of Hope 11

Dec 20, 2018

Message of Hope 11

John 14:2-3 In my Father's house are many mansions: if it were not so, I would have told you. I go to prepare a place for you. And if I go and prepare a place for you, I will come again, and receive you unto myself; that where I am, there ye may be also.

Short devotional message by Stacy Blake to bring hope for today.

Dec 19, 2018

Message of Hope 5

Dec 19, 2018

Message of Hope 5

Romans 5:1-2 Therefore being justified by faith, we have peace with God through our Lord Jesus Christ: [2] By whom also we have access by faith into this grace wherein we stand, and rejoice in hope of the glory of God.

Justified by faith

in simpliest of terms means we have been declared innocent by God base upon our simple belief in Jesus Christ and Him Crucified

Dec 19, 2018

Message of Hope 4

Dec 19, 2018

Message of Hope 4

John 19:30.

The Great Plan of God to redeem man was finished and completed at the Cross of Calvary