Power of the Cross Blog
A Christian blog with articles to inspire and edify.
All posts are created from the viewpoint that faith in Christ and Him crucified is how we receive every good thing from God. When our faith is in the correct object, the Holy Spirit can work through us, bringing out the Power of God in our life.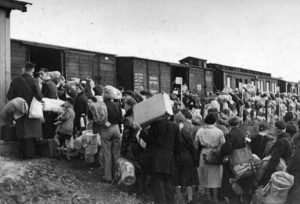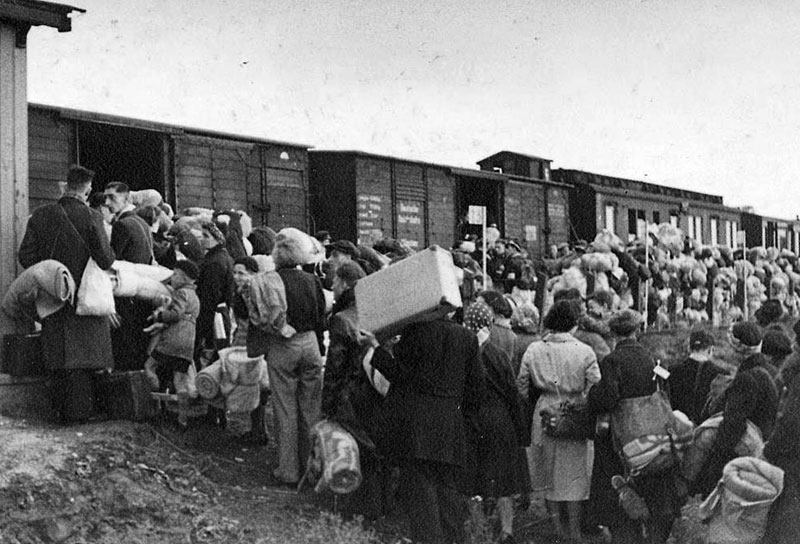 There is the testimony of a Christian that lived in Germany during the Holocaust. He said they heard the stories of what was happening to the Jews but they tried distancing themselves from it because what could anyone do to stop it?
There was a railroad track behind his small church and each Sunday morning the church could hear the whistle of a train as it approached and the
n the wheels coming over the tracks. As the trains would pass, they could hear cries coming from the railcars as the trains passed by. They soon realized it was Jews like cattle in the cars! Week after week the whistle would blow.
They soon come to dread the blast of whistle and the sound of the train wheels because they knew soon they would hear the cries of Jews en route to a death camp. The screams tormented them. As time went by, when they would hear the whistle of the train, they would begin to sing hymns. By the time the train would pass the church they were singing at the top of their lungs. If they heard screams they would sing even louder and soon they heard them no more.
The man telling this testimony said that no one talked about it anymore but he could still hear the train whistle in his sleep. He said "God forgive me; forgive all us who called ourselves Christians yet did nothing to intervene" .
Now in 2018 the whistles are blowing of drug addictions, violence, and all manner of evils that are overwhelming souls. Will YOU help us carry the message of Christ and Him Crucified into the world through our radio network? Small amounts add up, prayerfully consider what you will do through our secure payment system. http://www.grenadachurch.com/donate/
---
I have heard most of my adult life that the Bible contains all the answers to life's problems. Although that is true, most Christians fall short of telling the whole idea behind that statement about the Word of God and the answers to life.
Books in the Bible such as Psalms, Proverbs, Ecclesiastes, Lamentations and Matthew teach us how to live. But we should not expect simple and easy answers to problems of life. The characters inside of the stories of the Bible had hard struggles as they tried desperately to hold onto their faith in God but yet failing in many cases. They often acted out without knowing if their actions were right or wrong. As we join this "great cloud of witnesses" (Heb 12:1) we can learn from their mistakes and victories.
Read more...
---
"Looking unto Jesus." — Hebrews 12:2
It is ever the Holy Spirit's work to turn our eyes away from self to Jesus; but Satan's work is just the opposite of this, for he is constantly trying to make us regard ourselves instead of Christ. He insinuates, "Your sins are too great for pardon; you have no faith; you do not repent enough; you will never be able to continue to the end; you have not the joy of his children; you have such a wavering hold of Jesus." All these are thoughts about self, and we shall never find comfort or assurance by looking within. But the Holy Spirit turns our eyes entirely away from self: he tells us that we are nothing, but that "Christ is all in all." Remember, therefore, it is not your hold of Christ that saves you -it is Christ; it is not your joy in Christ that saves you -it is Christ; it is not even faith in Christ, though that is the instrument-it is Christ's blood and merits; therefore, look not so much to your hand with which your are grasping Christ, as to Christ; look not to your hope, but to Jesus, the source of your hope; look not to your faith, but to Jesus, the author and finisher of thy faith.
Read more...
---