Power of the Cross Blog
A Christian blog with articles to inspire and edify.
All posts are created from the viewpoint that faith in Christ and Him crucified is how we receive every good thing from God. When our faith is in the correct object, the Holy Spirit can work through us, bringing out the Power of God in our life.
Why celebrate Saint Patrick's Day?
Our modern society has turned Saint Patrick's Day into four leaf clovers, leprechauns, beer and parties. The truth about the real Saint Patrick's Day can be found through a study in history and a record of his life he wrote called Confessions. The young boy Patrick lived a comfortable life in England. However, at the age of 16, his life became unraveled. Irish pirates attacked his village, abducting Patrick and many of the household servants. After arriving in Ireland, he was sold as a slave and had to work with a herd of pigs.
In the midst of the slavery, God began to transform Patrick's heart. In Confessions he wrote, "I was sixteen and knew not the true God, but in a strange land the Lord opened my unbelieving eyes, and I was converted." Patrick became convinced that his trials were opportunities to know Jesus Christ better. "Anything that happens to me," he wrote, "whether pleasant or distasteful, I ought to accept with serenity giving thanks to God … who never disappoints."
Patrick escaped from slavery 6 years later as a stowaway on a boat back to his home country of England. Yet through a dream God called him to return to Ireland; not as a slave but as a preacher of the Gospel. Despite objections from family, Patrick used his own money to purchase a boat and sailed back to Ireland, winning many souls to the Kingdom of God and becoming an outspoken opponent of slavery.
Saint Patrick's Day was originally a celebration of the life and death of Patrick of Berniae and Ireland's acceptance of Christianity. We should be reminded on March 17, the day of Patrick's death, we are to share the Good news of Jesus Christ and Him Crucified with whoever we shall meet in life despite the things they may have done to us. We may not win countries over as he did, but every soul counts and one can sometimes be a great number.
Bishop F L Wilson is pastor at the Lighthouse COG in North Grenada. Church information can be found at www.grenadachurch.com. He is also the host for Power of the Cross radio program which airs on 92.3 and 96.9 FM Sundays at 8am
---

Unforgiveness is the single most popular poison that the enemy uses against God's people, and it is one of the deadliest poisons a person can take spiritually. God allowed the Israelites to face diseases and sickness when they disobeyed Him (Deut 28:58-61), and when they would turn back to Him, He would heal their land and take sickness from their midst (Exodus 23:25, Deut 7:15). In the New Testament, Jesus gave us two commandments (Matthew 22:37-40), and if we break those, we can be opened up to curses, just as the people in the Old Testament were. Jesus never came to abolish the moral law (Matthew 5:17), but He did come to set us free from the curse of the law (Galatians 3:13), meaning, Jesus paid the price so we can be set free from any curses we may have come under.
Two commandments given to us by God
Matthew 22:37-40, "Jesus said unto him, Thou shalt love the Lord thy God with all thy heart, and with all thy soul, and with all thy mind. This is the first and great commandment. And the second is like unto it, Thou shalt love thy neighbour as thyself. On these two commandments hang all the law and the prophets."
Jesus gave us very important commandments to follow; one of them was to love one another, as He has loved us (John 15:12). Love is the exact opposite of unforgiveness, envy, jealousy, hate, pride and bitterness. You can't truly love somebody and hold bitterness or unforgiveness against him or her at the same time.
Unforgiveness shows we don't really love Jesus
In John 15:12, Jesus commands us to love one another, as He has loved us. True love doesn't hold bitterness or unforgiveness against that person. If we are bitter or hold unforgiveness against somebody, then we don't love them as Christ loved us. If we don't keep Jesus' commandments, then it proves we don't love Him.
John 14:24, "He that loveth me not keepeth not my sayings…"
Unforgiveness prevents God from forgiving our sins
Matthew 6:15, "But if ye forgive not men their trespasses, neither will your Father forgive your trespasses."
Unforgiveness opens us up to the tormentors (the devil)
In Matthew Ch.18, Jesus speaks of a parable of a King who forgave one of his servants that owed him a tremendous debt. However, when it came time for this servant to forgive one of his servants for a debt owed, he refused.
Matthew 18:32-35, "Then his lord, after that he had called him, said unto him, O thou wicked servant, I forgave thee all that debt, because thou desired of me: Shouldest not thou also have had compassion on thy fellowservant, even as I had pity on thee? And his lord was wroth, and delivered him to the tormentors, till he should pay all that was due unto him. So likewise shall my heavenly Father do also unto you, if ye from your hearts forgive not every one his brother their trespasses."
Unforgiveness can block God from answering our prayers
Mark 11:24, 25, "Therefore I say unto you, What things soever ye desire, when ye pray, believe that ye receive them, and ye shall have them. And when ye stand praying, forgive, if ye have ought (something) against any: that your Father also which is in heaven may forgive you your trespasses."
Matthew 7:7, 12, "Ask, and it shall be given you; seek, and ye shall find; knock, and it shall be opened unto you… Therefore all things whatsoever ye would that men should do to you, do ye even so to them.
Unforgiveness can defile a person
Hebrews 12:15, "…lest any root of bitterness springing up trouble you, and thereby many be defiled."
Notice at the end it says, "many be defiled." This is a VERY common, if not one of the most common everyday things that defile people! Many bondages can be shed when a person forgives those who have wronged him or her.
Unforgiveness can give Satan an advantage
2 Corinthians 2:10-11, "To whom ye forgive any thing, I forgive also: for if I forgave any thing, to whom I forgave it, for your sakes forgave I it in the person of Christ; Lest Satan should get an advantage of us: for we are not ignorant of his devices."
Unforgiveness can keep a person out of heaven
Matthew 7:12, 21, (v12)"Therefore all things whatsoever ye would that men should do to you, do ye even so to them: for this is the law and the prophets… (v21)Not every one that saith unto me, Lord, Lord, shall enter into the kingdom of heaven; but he that doeth the will of my Father which is in heaven."
1 John 3:14, "We know that we have passed from death unto life, because we love the brethren. He that loveth not his brother abideth in death."
Unforgiveness can prevent us from being fruitful spiritually
John 15:5 tells us that if we abide in Christ, we will produce much spiritual fruit, and the way that we abide in Christ is by keeping His commandments (verse 10). Verse 12 tells us that His commandment is that we love one another as He has loved us. Therefore, if we don't love one another, as He has loved us, then we do not abide in Him, and how are we suppose to produce much spiritual fruit if we don't abide in Him? According to verse 6, the branch that doesn't abide in the vine will be cast into the fire.
Unforgiveness can open us up to curses
When people in the Old Testament disobeyed God's commandments, it opened them up to curses (Deut 27:26). When people nowadays disobey God, it can do the same thing; it can open them up to curses. Curses can cause mental and emotional problems (Deut 28:28), physical problems (Deut 28:35, 60, 61), financial problems (Deut 28:17, 38, 43), divorce and unfaithful spouse (Deut 28:30, 56), emotional stress (Deut 28:34), childlessness (Lev 20:21), and that's not all, plus those curses can be handed down to your future generations (Exodus 20:5).
The blessings of forgiveness
When we forgive, it opens us up to God's forgiveness (Matthew 6:15), it puts us in a receiving position when we pray (Mark 11:24, 25), it helps us become spiritually fruitful (John 15:10, 12, 5), and we will know that we have passed from spiritual death to being reconciled with our heavenly Father when we love each other (1 John 3:14)! When we keep God's commandments and love one another, we prove that we love Jesus (John 14:21), and we abide in Christ's love (John 15:10)! What a magnificent blessing forgiveness really is!!!
Brother Glenn Burney
---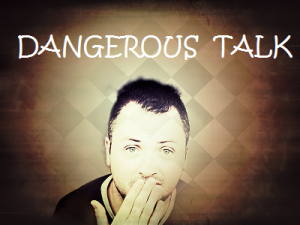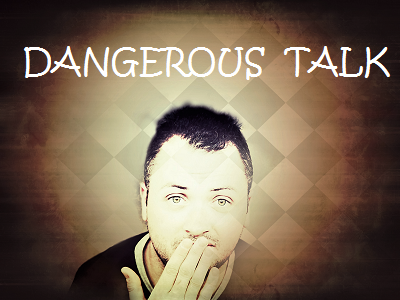 Many years ago I read an article by Colleen Reece from Auburn, Washington. She brought out in this article five dangerous statements that Christians are making, and I might add, Christians are still making these same statements in 2016. Her article caused my heart to weep and my soul to be challenged by the Holy Spirit. God showed me how this dangerous talk comes into the Christian world as if they came straight from the Bible. In this five part series, I will break down and examine each statement in depth.
The first Dangerous Statement: "God accepts me the way I am"
There is no doubt that God loves each and every human being that has ever lived, living or to be born in the future. God loves you as He loves every single person, but He cannot use anything of the old person that your were. When we enter into the Kingdom of God by accepting Jesus Christ as our savior, our old ways must die off and God brings forth a new creation in Christ. If God accepted you the way you are and never wanted you to change after a salvation experience, He would not have sent His Son to save the world from it's sins.
Ministers and Christians alike sling this catch phrase around like it came straight out of the Bible "God loves you just the way you are." Sounds good! But the problem is they tend to use it when they want to justify something wrong. Alcohol, drugs, gambling, fornification (couples having sex outside marriage), homosexuality, lesbianism, gluttony, gossiping, and the list goes on. A Christian is not perfect but a change has happened by the Power of God to where they will never feel comfortable with sin. It is called CONVICTION!
It seems the modern day is more concerned about a body count and will accept anyone and anything that comes through the front door. Noticed I used the word accept. I welcome any homosexual, drug addict, alcoholic or whatever that comes through that church door, I love them. But I don't accept their sin.
I believe God can heal them!!! It may not happen instantly but over the course of time the power of the Holy Ghost can change them forever!!! The church is to love the sinner and welcome them in, because we all have been there at one time. We are all sinners and fall short of the Glory of God. But we cannot pat someone on the back and tell them that a sinful lifestyle or condition is ok.Jesus said come as you are, but you ain't going to leave the way you came in if you have a true encounter with the Holy One. When you truly know Jesus as your personal savior, the old person you were starts dying off and a new creation in Jesus starts to come about.
Jesus said you must be born again. John 3:3 "Jesus answered and said unto him, Verily, verily, I say unto thee, Except a man be born again, he cannot see the kingdom of God. ". Jesus is talking about a spiritual birth that comes about by faith in Christ and what He has done for us at the Cross of Calvary. The words "cannot see the Kingdom of God" means that without this spiritual birth, you cannot understand or even begin to comprehend the Kingdom of God.
God loves you but there must be a change upon salvation, a change to forsake sin and lead a life of holiness empowered by the Holy Spirit based upon our Faith in Christ and Him Crucified.
Check back soon for Part 2 of Dangerous  Talk "God wants me to be happy"
---