Nov 9, 2020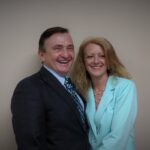 Faith
Faith - This sermon from Pastor Wilson teaches about Faith in Christ and Him Crucified. The correct faith will produce proper works in the life of a believer that has their faith resting exclusively in the Finished Work of Christ.
Watch
Notes
Download
Date
Title
Nov 9, 2020

Faith

Nov 9, 2020

Faith

Faith - This sermon from Pastor Wilson teaches about Faith in Christ and Him Crucified. The correct faith will produce proper works in the life of a believer that has their faith resting exclusively in the Finished Work of Christ.

Oct 5, 2020

What God Wants

Oct 5, 2020

What God Wants

"What God Wants" from Power of the Cross Radio by Pastor Farrell Wilson. Released: 2020. Genre: Christian.

Jul 20, 2020

Lay Down Your Idol – Pickup His Grace

Jul 20, 2020

Lay Down Your Idol – Pickup His Grace

Now the works of the flesh are manifest, which are these; Adultery, fornication, uncleanness, lasciviousness, Idolatry, witchcraft, hatred, variance, emulations, wrath, strife, seditions, heresies, Envyings, murders, drunkenness, revellings, and such like: of the which I tell you before, as I have also told you in time past, that they which do such things shall not inherit the kingdom of God. [Galatians 5:19-21]

This sermon focuses on two words from the opening text – idolatry and witchcraft

When people hear the word idolatry or witchcraft, they almost always visualize a great giant carved statue of a pagan god with wild natives dancing in the light of a huge fire burning around it.

Idolatry can be so many things , but it transpires when an individual gives his complete and undivided attention , devotion, passion, love or commitment to a person, project or object OTHER THAN GOD. This sermon also examines witchcraft which Paul said was a work of the flesh. The Greek word for witchcraft is pharmakeia – medicines of drugs that inhibit a persons personality or changes his behavior.

Pastor Wilson goes into great explanation of how the Christian can have victory over idolatry and witchcraft by the Power of the Cross

Jul 5, 2020

Make America Holy Again

Jul 5, 2020

Make America Holy Again

In the past few years we have heard the slogan Make America Great Again. Although there is nothing wrong with saying MAGA, we need to make America Holy again (MAHA) if there is any hope for our nation to survive. Our country is in need of a revival that will cause God's people to come back to the Word and live lifestyles that bear credence to our profession of salvation. God expects his people to live a Holy life that is guided and directed by the Holy Spirit.

This message from Pastor Wilson sheds light on the current decline in the United States and what the church must do if to survive.

May 8, 2020

Mighty Women Of Faith

May 8, 2020

Mighty Women Of Faith

A sermon preached by Pastor Farrell Wilson on Mother's Day 2020. The message comes from Judges Chapter 4 and looks at the mighty women of Faith Deborah and Jael.

Feb 6, 2020

Answers To Life's Hard Questions

Feb 6, 2020

Answers To Life's Hard Questions

"Howbeit I believed not the words, until I came, and mine eyes had seen it: and, behold, the half was not told me: thy wisdom and prosperity exceedeth the fame which I heard." -1 Kings 10:7

The story behind this passage of the Bible takes us to a palace in Jerusalem. The two main characters of the story are the wise King Solomon and the other was a woman, the Queen of Sheba. This beautiful wealthy and powerful lady ruled over a great land. She controlled millions of people from a great palace. But there were hard questions in her heart that wealth and power could not answer. The Queen of Sheba heard how famous Solomon was, so she went to Jerusalem to test him with difficult questions. She took along several of her officials, and she loaded her camels with gifts of spices, jewels, and gold. When she arrived, she and Solomon talked about everything she could think of. He answered every question, no matter how difficult it was. The Queen was amazed at Solomon's wisdom. She was breathless when she saw his palace, the food on his table, his officials, his servants in their uniforms, the people who served his food, and the sacrifices he offered at the LORD's temple. We do not know all the questions she asked but we do know she said with joy THE HALF WAS NOT TOLD ME. Most importantly she learned about Solomon's God.

Jan 28, 2020

The Mule Ran Away

Jan 28, 2020

The Mule Ran Away

The Mule Ran Away

2 Samuel 18:9-15 And Absalom met the servants of David. And Absalom rode upon a mule, and the mule went under the thick boughs of a great oak, and his head caught hold of the oak, and he was taken up between the heaven and the earth; and the mule that was under him went away. [10] And a certain man saw it, and told Joab, and said, Behold, I saw Absalom hanged in an oak. [11] And Joab said unto the man that told him, And, behold, thou sawest him, and why didst thou not smite him there to the ground? and I would have given thee ten shekels of silver, and a girdle. [12] And the man said unto Joab, Though I should receive a thousand shekels of silver in mine hand, yet would I not put forth mine hand against the king's son: for in our hearing the king charged thee and Abishai and Ittai, saying, Beware that none touch the young man Absalom. [13] Otherwise I should have wrought falsehood against mine own life: for there is no matter hid from the king, and thou thyself wouldest have set thyself against me. [14] Then said Joab, I may not tarry thus with thee. And he took three darts in his hand, and thrust them through the heart of Absalom, while he was yet alive in the midst of the oak. [15] And ten young men that bare Joab's armour compassed about and smote Absalom, and slew him.

Oct 8, 2019

Unchanged in a Changing World

Oct 8, 2019

Unchanged in a Changing World

Unchanged in a changing world

There is no doubt that after salvation an inward change happens to the soul and spirit. But there are some things that cannot change in Christianity. God has put constants into place that must not change.

Our world is rapidly changing, in fact it is accelerating into rapid change. The Earth is changing physically and socially at a frightening pace. Technology has entered and changed just about every facet of human life. Some changes are for the good of man but many changes in our society are happening as our values are eroded by sin.

Much of the world is now wanting Christianity to change their beliefs for the sake of political correctness. We must remain unchanged despite pressure of the world. So how do we remain unchanged in a changing world.

This audio sermon teaches from the story of Isaac during a famine that arose in the promised land for the Jews. We know Isaac as son of the great altar builder Abraham. When bad circumstances come upon him, Isaac had to get out of town. On his way to Egypt, he is stopped by the Lord. God gives Isaac instruction. The Lord tells Isaac not to go into Egypt, stay where he was, in Gerar. He tells Isaac to stay where he is, and blessings will overtake him and his house. He reminds him of the oath he gave to his father. Remember this is the son of Abraham that was laid on the altar to be sacrifice (

Genesis 22:9

)

The Command to Abraham

God said to Isaac that Abraham obeyed His voice. Abraham kept the charge, commandments, statues and laws of God. His promise was to make him a great nation of people, blessed beyond measure. That same promise to Abraham and Isaac extends to you today

There are some commands we should head.

Stay out of Egypt ( a type of the world). Although we have to work and be part of the world system at times, we still should not accept the ways of the world that are contrary to God's commands
Don't change with an evil world. Don't follow after the wrong that has come into our nation. Much evil is in our society but we must no compromise
Keep God's commands and hearken to His voice. How do we do that? By faith in Christ and Him Crucified
It's the Blood of Jesus that atones for all wrong and sets the relationship right with God

"And there was a famine in the land, beside the first famine that was in the days of Abraham. And Isaac went unto Abimelech king of the Philistines unto Gerar. And the LORD appeared unto him, and said, Go not down into Egypt; dwell in the land which I shall tell thee of: Sojourn in this land, and I will be with thee, and will bless thee; for unto thee, and unto thy seed, I will give all these countries, and I will perform the oath which I sware unto Abraham thy father; And I will make thy seed to multiply as the stars of heaven, and will give unto thy seed all these countries; and in thy seed shall all the nations of the earth be blessed; Because that Abraham obeyed my voice, and kept my charge, my commandments, my statutes, and my laws." Genesis 26:1-5

Sep 25, 2019

Back to God

Sep 25, 2019

Back to God

Back to God

Therefore also now, saith the LORD, turn ye even to me with all your heart, and with fasting, and with weeping, and with mourning: And rend your heart, and not your garments, and turn unto the LORD your God: for he is gracious and merciful, slow to anger, and of great kindness, and repenteth him of the evil. Who knoweth if he will return and repent, and leave a blessing behind him; even a meat offering and a drink offering unto the LORD your God? Blow the trumpet in Zion, sanctify a fast, call a solemn assembly: Gather the people, sanctify the congregation, assemble the elders, gather the children, and those that suck the breasts: let the bridegroom go forth of his chamber, and the bride out of her closet. Let the priests, the ministers of the LORD, weep between the porch and the altar, and let them say, Spare thy people, O LORD, and give not thine heritage to reproach, that the heathen should rule over them: wherefore should they say among the people, Where is their God? - Joel 2:12 -17

The beginning of Joel chapter 2 starts with a serious call to the people because Judah was under the Judgment of God. locusts and droughts were destroying the land. Foreign armies were preparing to invade. God called His people to return and repent, to fast and pray, and to seek unto God for merc.

Starting at vs 12 , the word of God gives directions how to do this. A promise that, upon their repentance, God would remove the judgment. He would repair the breaches made upon them by it, and restore unto them plenty of all good things.

If Christians will turn back to God, the Churches finest hour is ahead in the United States

Sep 2, 2019

Table of Grace

Sep 2, 2019

Table of Grace

This sermon comes from one of the greatest stories of Grace in the Word of God. The story of David seeking Mephibosheth. The lesson for us today is God is ever seeking the sinner. God desires to show the kindness of God to sinners by the Jesus Christ.

Mephibosheth was living in Lodebar. The place was in the Samaritan slums. It was a place where rejects of society had come to live and outlaws hid. It is a type of the place the unredeemed live spiritually. Like David, God invites all to come out of LoDebar to the Table of Grace.

"One day, David thought, "I wonder if any of Saul's family are still alive. If they are, I will be kind to them, because I made a promise to Jonathan." David called in Ziba, one of the servants of Saul's family. David said, "So you are Ziba." "Yes, Your Majesty, I am." David asked, "Are any of Saul's family still alive? If there are, I want to be kind to them." Ziba answered, "One of Jonathan's sons is still alive, but he can't walk." "Where is he?" David asked. Ziba replied, "He lives in Lo-Debar with Machir the son of Ammiel." David sent some servants to bring Jonathan's son from Lo-Debar. His name was Mephibosheth, and he was the grandson of Saul. He came to David and knelt down. David asked, "Are you Mephibosheth?" "Yes, I am, Your Majesty." David said, "Don't be afraid. I'll be kind to you because Jonathan was your father. I'm going to give you back the land that belonged to your grandfather Saul. Besides that, you will always eat with me at my table." Mephibosheth knelt down again and said, "Why should you care about me? I'm worth no more than a dead dog." David called in Ziba, Saul's chief servant, and told him, "Since Mephibosheth is Saul's grandson, I've given him back everything that belonged to your master Saul and his family. You and your fifteen sons and twenty servants will work for Mephibosheth. You will farm his land and bring in his crops, so that Saul's family and servants will have food. But Mephibosheth will always eat with me at my table." Ziba replied, "Your Majesty, I will do exactly what you tell me to do." So Ziba's family and servants worked for Mephibosheth. Mephibosheth was lame, but he lived in Jerusalem and ate at David's table, just like one of David's own sons. And he had a young son of his own, named Mica. "